Each project is an
opportunity to create
a unique experience
The Storyboard For Success
We are visual storytellers who believe that creativity shouldn't have any boundaries. Whether it's discovering new and improved ways to market your brand or innovating in a growing technological era, we have the coordinates for each successful project launch.
our creed
Creativity.
Originality.
Brand Awareness.
Embedded into our foundation is the belief that our work should always surpass industry standards and exceed client expectations. The process of capturing each project's vision takes preparation, experience, and a production company that can dream your dreams. Every distinct cinematic endeavor, from concept to creation, evolves into a lasting partnership with us. That is the Skystorm creed.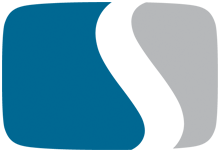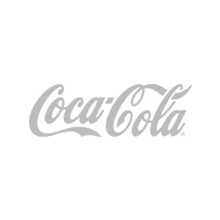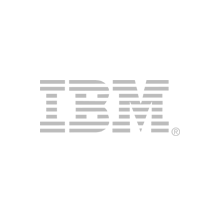 "Skystorm Productions in Orlando went the extra mile during every stage of our project. From concept and copywriting to production and delivery, they were there every step of the way offering guidance and direction. Most importantly, they listened to what our objectives were and made sure they were accomplished. It would be a pleasure to work with them on future filming projects."
Gail Acebes, Laurie Miller
AAA National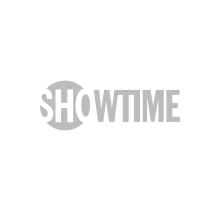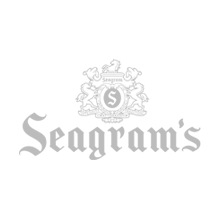 "Very proud and pleased with our new commercials. Thanks to the supremely talented Alex Sivers and his team at Skystorm Productions in Orlando, my vision of showcasing our members' lives and the role we play in it has come to fruition. Our marketing continues to head not only in the right direction, but a truly exciting one."
Ashley Parsons
Fairwinds Credit Union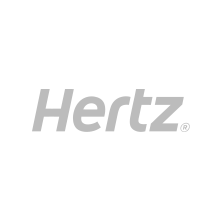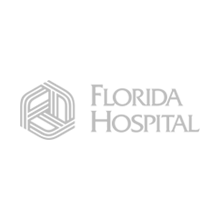 "We wanted high quality film production and Skystorm came through for us. They did a great job of offering creative ways to use animation to breathe life into our technical content. The results have been tremendous. The films produced by the Skystorm team have been well received by NanoSteel and General Motors, and have also played an integral part in helping us tell our story."
Greg Nixon
Nanosteel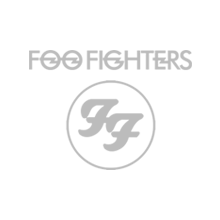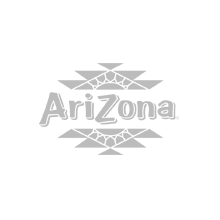 "Our clients depend on us to turn creative ideas into reality. Skystorm Productions has consistently listened to our creative vision and executed flawlessly making our ad campaigns stand out. SkyStorm's consultative approach allows us to explore our options creatively and push the limits while staying within budget. We highly value our relationship with Skystorm and would recommend them to anyone without hesitation."
Larry Meador
EVOK Advertising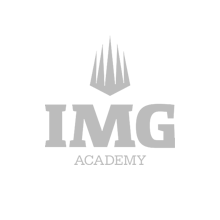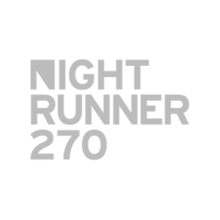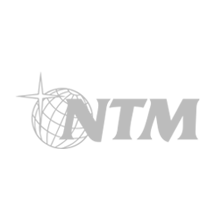 "I have had the pleasure with working with Skystorm Productions Orlando over the last several years. The Skystorm team have continually showed professionalism and integrity in all aspects of production. They have been able to resource productions in a matter of days, all across the country. I would have to recommend the Skystorm Team to any and all who have needs in all aspects of quality Television Productions."
Jeffrey A. Levinson
GOD TV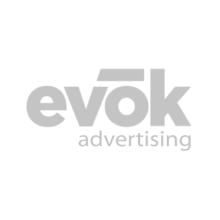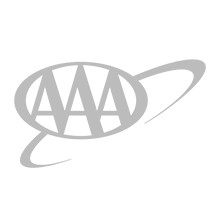 "John Haslam as the principal has an excellent team working with him in Orlando, Florida. I think they are unique because although high production and artistic standards are important to John and his team, they never lose sight of the fact that what they produce must help to make sales. I can also state from my personal experience of working with them that they are both dedicated, and of high integrity."
Regan Bloss
Kwik Kerb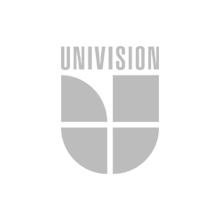 "We were in the very best possible hands and I have no doubt the product of our time will exceed what one might expect. We came away feeling like we could not have found a better partner for this project. Thank you."
Morrison Carter
Beckett Gas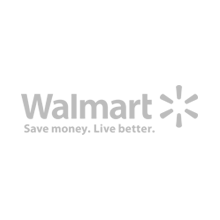 "Kudos to all of you for your efforts on the Orlando Romney, McCain and Gingrich production events. There were some real challenges but you all handled them with your usual poise and skill. What a fantastic team!"
John Childs
Events by Design
Karen Haslam
Co-Owner / Wife
John Haslam
CEO / President
Olivier Arnesen
Executive Producer
Rob Micai
Executive Producer
Robert Miller
Mobile Unit Production Manager
David Greene
Mobile Production Truck Engineer
Ashley Krohne
Post Production Supervisor
Abigail Torres
Graphics Lead
Jason Chamberlain
Senior Post Producer
Jon 'Sledgehammer' Longstaff
Production Coordinator
Jackie Thomas
Production Coordinator
Caleb Mobile
Production Assistant
Kim Hanson
Office Coordinator
Manikin Skywalker
Lighting Mannequin
Ashley McChesney
Director of Marketing
Wally Argueta
Director of Photography
Karen has experience in a wide array of industries. Her passion for teamwork  ultimately led her to join forces with her husband, John, and they to gave birth to their video production company, Skystorm Productions.  Karen loves spending time with her three kids, living the equestrian life, and hanging out at the lake (but avoiding alligators). She enjoys vacationing up north, volunteering at their kids' school, and cheese curds.
"I've got Wisconsin blood!"
Successful entrepreneur, John Haslam, founded Skystorm Productions in 1998 with one vision – to create compelling, inspirational media while communicating with global audiences.  John realized that the right people, coupled with technology, create successful products, so he formed a strong team with diverse talents and world-class experience. As Senior Producer, he has guided that team through hundreds of high-quality video productions, from TV Shows, commercials, and infomercials, to corporate training programs, and large-scale live productions. Skystorm's clients appreciate his creativity, integrity, and work ethic—just a few of the many reasons they keep coming back.  Born in Los Angeles and raised in the Amazon Jungle with indigenous tribes in Venezuela; John speaks fluent Spanish and can communicate in various tribal languages. He's an active Assistant Boy Scout Master, Sunday School Teacher, proud father of three children, and the loving husband of a beautiful wife.
Olivier Arnesen has a list of big-name productions on his belt, from intense drama series like HBO's Ballers and STARZ's Magic City to major motion pictures like National Treasure, Deja Vu, and Pirates of the Caribbean: Dead Man's Chest. Olivier brings his production and story-telling expertise into every shoot, big or small. A true prankster who can make people believe almost anything including seeing something that was never there.
Rob Micai has produced, written and directed compelling stories for industry leaders: Disney, Nickelodeon, Chris-Craft, Subway, Marriott and more. Rob served as Co-Producer on the Universal/Vivendi feature release, "Letters to God" and as Production Supervisor on the dramatic feature, "To Write Love on Her Arms." Rob's style is contemporary and imaginative. He has traveled the globe fulfilling his passion for storytelling on projects big and small. He brings productions in on budget and on target without limiting artistic or creative integrity.
Alex worked in Los Angeles as a freelance Line Producer before coming to Skystorm. He's delivered national advertising campaigns for big brands, including Microsoft, Bridgestone, Chanel, BMW, ESPN, AT&T, HP, and Cisco Systems. He has worked with  several ad industry leaders, including Leo Burnett, Saatchi & Saatchi, Crispin Porter + Bogusky, McCann, BBDO, DDB, and Publicis.  Alex enjoys traveling with his beautiful daughters and wife, as he looks for new areas of inspiration.
"I live for the creative process, and custom-fitting solutions to creative challenges."
Robert has worked in the production industry for more than 20 years and joined the Skystorm team in 2001. He manages mobile production and large events for Skystorm and plays a vital role in the efficiency of our production team. He says he's just a country boy at heart and can come up with a joke in less than 3 seconds. Robert has a beautiful wife and two amazing children.
 "You can't fix stupid!"
David relocated from Jacksonville to join the Skystorm team. His strong sports production and sound engineering experience have been a great asset to the production truck division. Outside of work he does it all – has been playing cello for over 16 years, is a competitive sailor, and a computer gamer. At one point he majored in music education and is also US sailing certified to teach sailing. Maybe he can finally teach everyone in the office how to reconnect a bluetooth keyboard.
"Hey Listen"
-Navi
Ashley is a die-hard sports fan; from the Tampa Bay Buccaneers and Orlando City Lions to her beloved UCF Knights. She is a proud UCF alum where she graduated with a degree in Broadcast Journalism. She has worked for the Orlando Sentinel and won an Emmy as a producer at the Orlando ABC affiliate news station, WFTV Ch9. Her experience with chaos in the newsroom has helped hone her ability to solve problems quickly, be meticulous, and juggle multiple tasks; all of which are necessary to keep our post department running smoothly. Isaiah 40:31
"Imperfection is beauty, madness is genius, and it's better to be absolutely ridiculous than absolutely boring."
– Marilyn Monroe
Abby, cake lover and connoisseur, has a Bachelor's Degree in Computer Animation from Full Sail University and is skilled in 2D and 3D animation, video editing, graphic design and more. Jack of all trades, she is also a great organizer and planner which makes her a perfect fit for our Post Production department.
"If you have built castles in the air, your work need not be lost; that is where they should be. Now put the foundations under them." – Henry David Thoreau
Jason is armed with over 20 years of experience in the industry and 15 years in post. He enjoys new technology and the joy it brings to peoples lives. While he appreciates the solitude of a creek and a fishing pole, Chamberlain has also been known to get loud with his friends at a local party.
"I am honored to be part of such a talented and fun group of people at Skystorm."
Jonathan Longstaff was raised in a military family and has lived across the country, finally settling in Orlando in 2008. He graduated from Valencia College with a degree in Motion Picture Technology and immediately fell in love with working in production. His credits include work on HBO's Ballers, Starz's Magic City and Restaurant: Impossible. His passion for film has taken him to all 48 continental US States, and even Afghanistan. When not working, you can usually find Jonathan on a golf course trying tirelessly to improve his game.
"I drew the duck blue because I've never seen a blue duck before and, to be honest with you, I wanted to see a blue duck"
– Billy Madison
Jackie always wanted to join the circus and actually went to clown school along with her husband and two kids. This comes in handy at Skystorm as she juggles her many, varied responsibilities, i.e. accounts payable, production coordinating, and crewing for the mobile truck division.
"I'm like Skystorm spackle…I fill in the gaps!" 
We brought Caleb into the Skystorm family from the Full Sail Film Program. He has already become the happiest and most helpful member of the team with about foot in height on the rest of us. When he isn't surfing or at the Storm, he is working on his other hobby – he is an incredible landscape photographer with documentary experience. One day he will spearhead a Christian missionary docu-series. It's going to be amazing!
Nancy has served as our business owner/manager for more than 15 years. Outside of managing Skystorm's business affairs, she enjoys photography, especially in black  and white. She prefers being behind the camera instead of in front of it. Her favorite place to vacation is the beach … any beach!  She's the mom of two teenage boys,  stepmom to two more boys, and wife of a Chef (at least her dog is a girl).
"Live life with no regrets."
Kim is the first person you will talk to on the phone and the first face you will meet at Skystorm. She loves the beach, antique shopping, and Chardonnay. She has two wonderful boys, Shane and Kyle, and is married to her husband Wayne of almost 24 years.
"Live life, laugh often, love always!"
Manikin Skywalker was born on January 29th, 2016 – the same day she started her modeling career at Skystorm. Her main focus is keeping her skin tone just right to allow us to check scopes and adjust lighting to make her look beautiful. Her favorite hobby is hiding in people's offices just to see their reactions upon finding her, which usually results in screams of horror.
"Your eyes can deceive you. Don't trust them." – Obi-Wan Kenobi
Ashley is an avid lover of shoes, cats and fake internet points. If there is a certification, she has done it – from Google Adwords, Analytics, even Hubspot Academy. After owning a business for eight years, she decided to settle down with Skystorm as head of digital strategy. Her years of marketing experience and brand management are why you can't escape from Skystorm in search results.
"I'll send you a link."
Walter emigrated from Central America and grew up in Sunny Florida.  He attended college seeking a degree in computer programming but fell into photography and video and hasn't looked back.  Walter loves photography, gaming, comics, beer, milkshakes, and exploring abandoned buildings.
"I love simple and clean design but I'm not a simple and clean guy."